Wedding Season!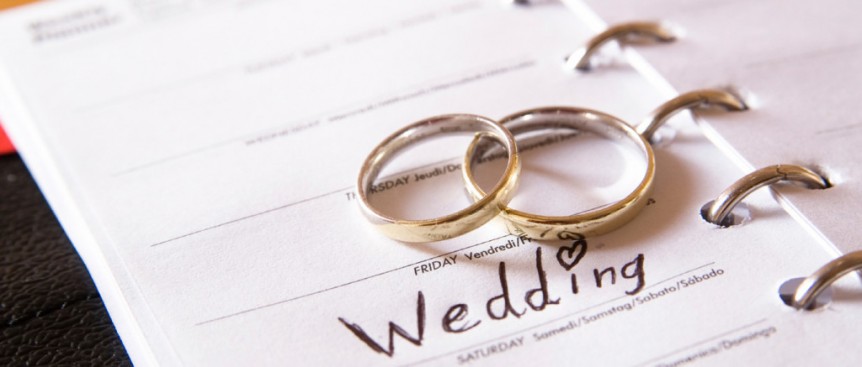 Weddings are a special event in a woman's life, a day she will embark into new commitments and a new lifestyle of companionship. Looking good on your wedding day equals to becoming relaxed, energized and prepared to start a new life with your future spouse.
You'll be sharing this memorable day before your friends, family and you will want to feel and look your best! Because in the end, you will ponder on this day for the rest of your days and your appearance will always be remembered through pictures and videos, here are a few quick tips to consider for your big day!
To start, consider dieting and exercise, avoid those crash diets weeks prior to your wedding, such diets can have an effect on how your dress fits, give you migraine and possibly make you ill. Instead choose a simple and regular healthy diet and make changes in your lifestyle, look for a personal trainer and join a gym at least 3 to 5 months prior to your wedding day for the best outcome.
Remember to drink a lot of water regularly to do away with toxins and maintain your skin radiant. For you hair, book a salon or hair stylist months before your wedding so they are free to style your hair with plenty of time, schedule your appointments weeks in advance to make sure you have your spot reserved, especially for any dying or a new cut, make sure you're ready and have selected your hairstyle before, so look at magazines and make your pick.
The same planning goes for your makeup and nails, make your bookings months in advance and set your appointments a week before. Visit your dentist the week of your big day, having a cleaning or whitening will make your teeth look great for all the smiles and photos during the day. Do not drink coffee, tea or drink red wine before the day of the wedding to avoid staining them, if possible use straws.
Feel good, indulge yourself with a long massage a day before the wedding, this will leave you refreshed and relaxed, do not ignore a sauna or chiropractic treatment. Book a beauty spa and treat yourself to a day of self care and self nourishment. Get a facial days before the wedding to assure your face responds well to the treatment, avoid getting one a day before your wedding to avoid redness, especially when your are thinking of getting waxed, chemical peels are great for radiant skin, but you must get these months before your big day though.
Your wedding day will be filled with activities, social events and engagements, so you will want to look and feel your best, and this involves being comfortable and relaxed. By being comfortable you will be able to meet every challenge of the day with ease and confidence, that is where our women's apparel comes to your aid, shaped perfect has the best intimate apparel to make you feel comfortable and confident throughout your big day, with special designs, fabric and details that will make you feel extra special inside and out.
Visit our webpage for a vast selection of great quality intimate apparel made especially for you!